Naxi Ethnic People
The Naxi ethnie group has a long history with abundant cultural relies. During a long course of developing course, they created a brilliant Dongba culture. Thousands of volumes of Dongba Scripture are world famous ancien! written documents in pictographs, the only one writing system still in use today. The famous "Lijiang Mural" has high art value, which is a combination of the painting techniques of the Tibetan and the Han people.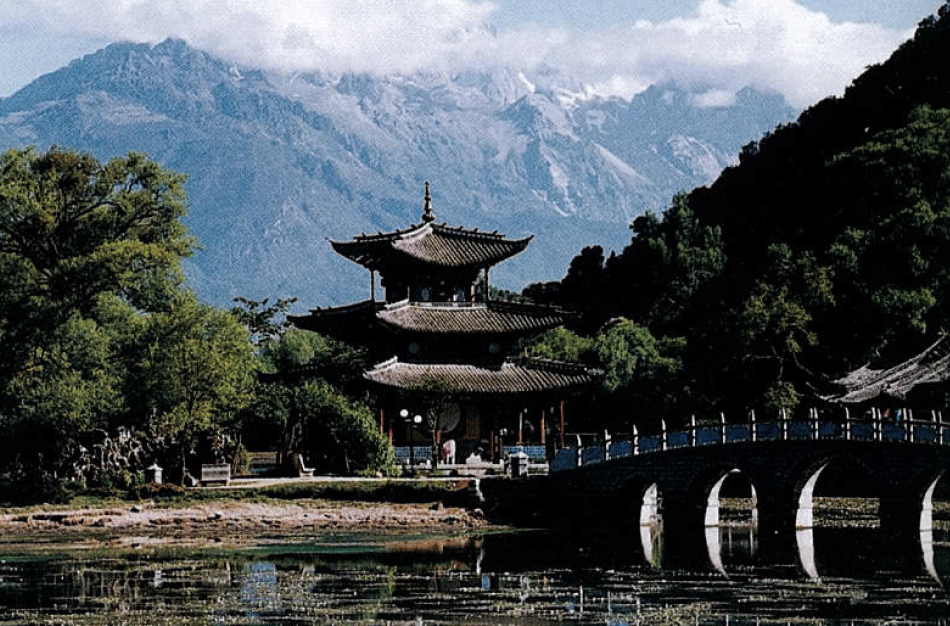 The Naxi people live in the fertile running area of the Jinsha River, the upper reaches of Yangtze River. Lofty mountains and deep rivers combine to crate beautiful and magnificent landscapes. The United Nations has identified the Ancient Town of Lijiang as a World Culture Heritage.
Naxi people are open-minded and good at singing and dancing. The total population is about 278,000. 185,000 of whom live in concentrated areas in the Lijiang Naxi Nationality Autonomous County. The Naxi people have their own oral language and written characters. Most believe in the Dongba religion while some believe in the Lamaism. The female dresses are unique. A goat-felt cape with the pattern of seven stars, sun and moon indicates a diligent people shouldering the sun and moon.
The Naxi Ancient Music is described as alive music fossil. Experts and scholars regard it as one of greatest events in Chinese musical history that music composed in the Tang and Song Dynasties has been so well preserved by the Naxi people. A magnificent traditional sports meeting and trade fair are held annually during the Sanduo Festival and Livestock Exchange Fair.
The Naxi people make agriculture as a major industry, involving 90% of the total population.
Young Naxi woman in traditional attire

Grandmother and grandson both wearing a seven-star cape

Paternal and maternai grandmother and grandson

Naxi women sing the melody, Ahlili, on the Sanduo Festival, a traditional one in Naxi culture

Naxi woman and young bull

Weaving bamboo baskets

Young mother and child

A street of ancient square market in old Lijiang town

Gathering in Black Dragon Pool Park on Sanduo Festival

Naxi woman in traditional clothing

World cultural heritage, the ancient square market in Lijiang

World cultural heritage, the ancient square market in Lijiang